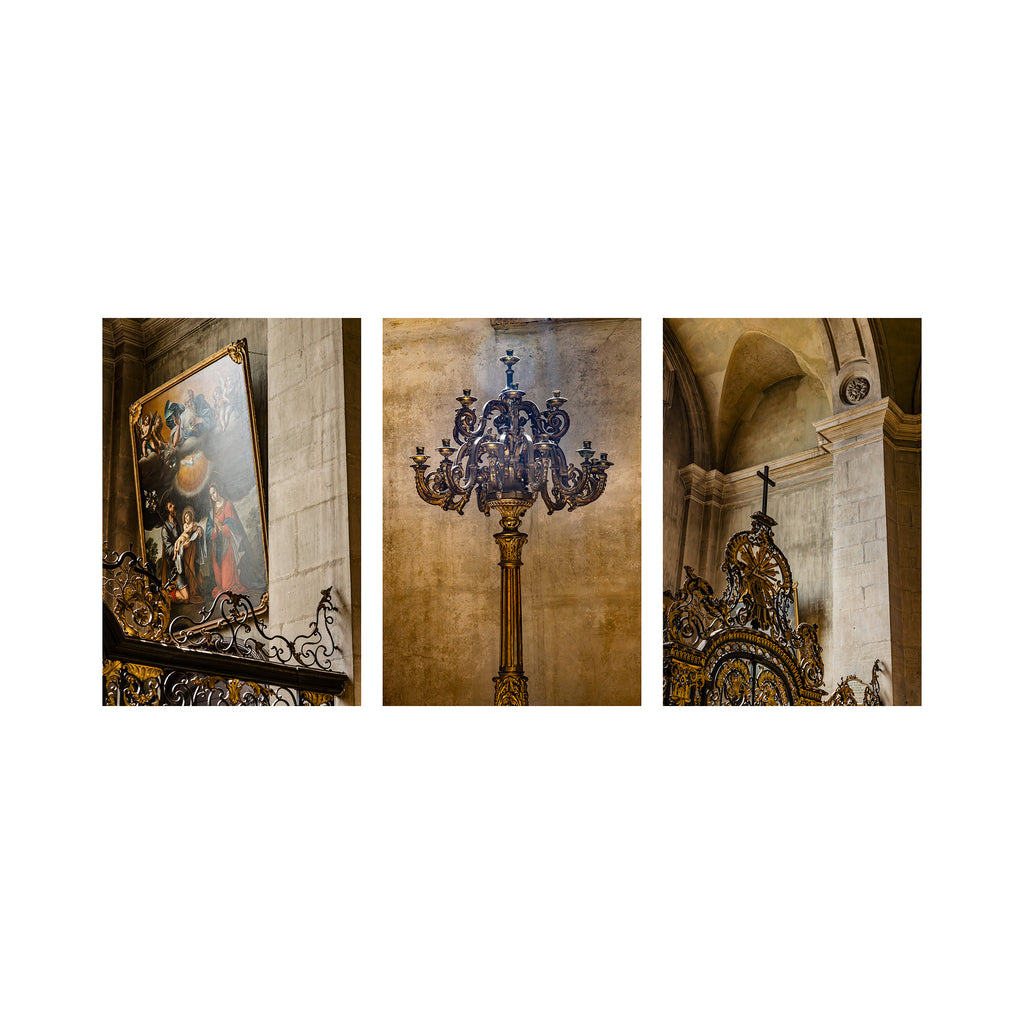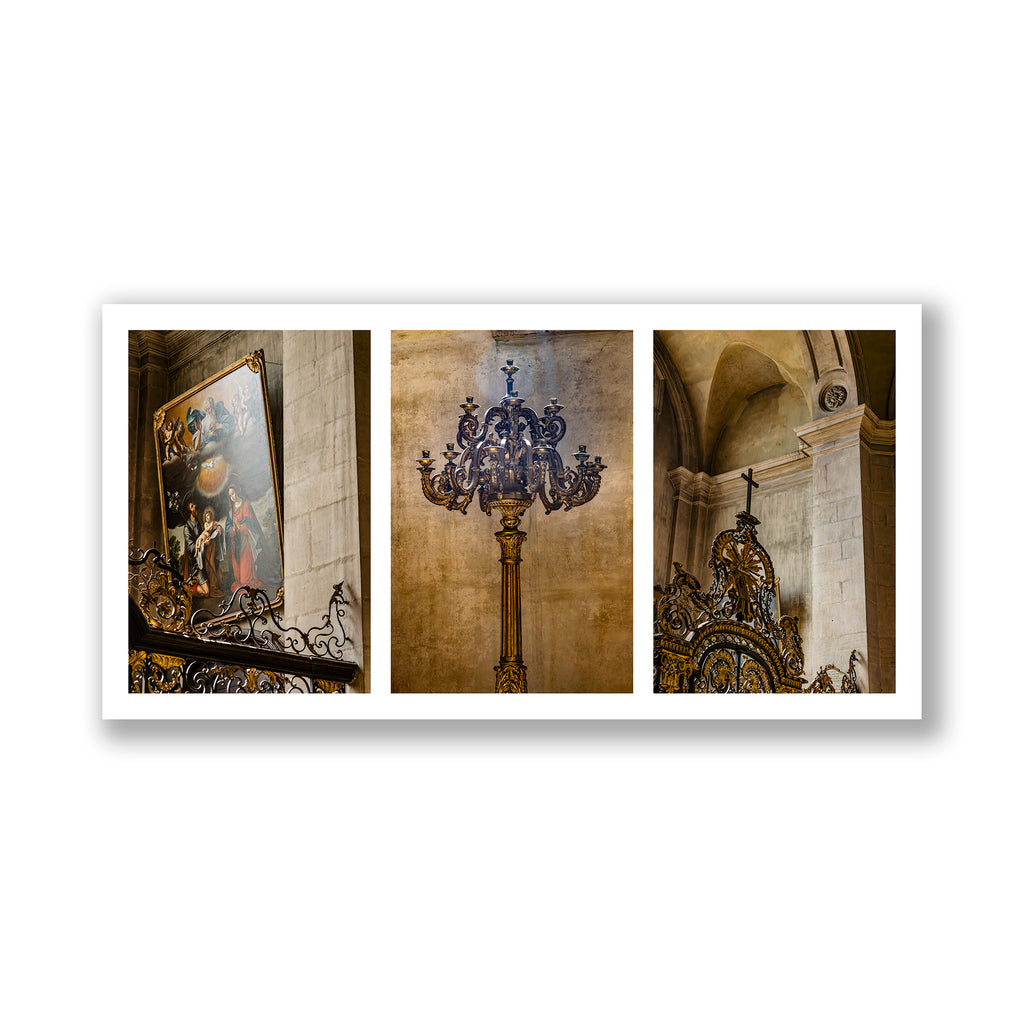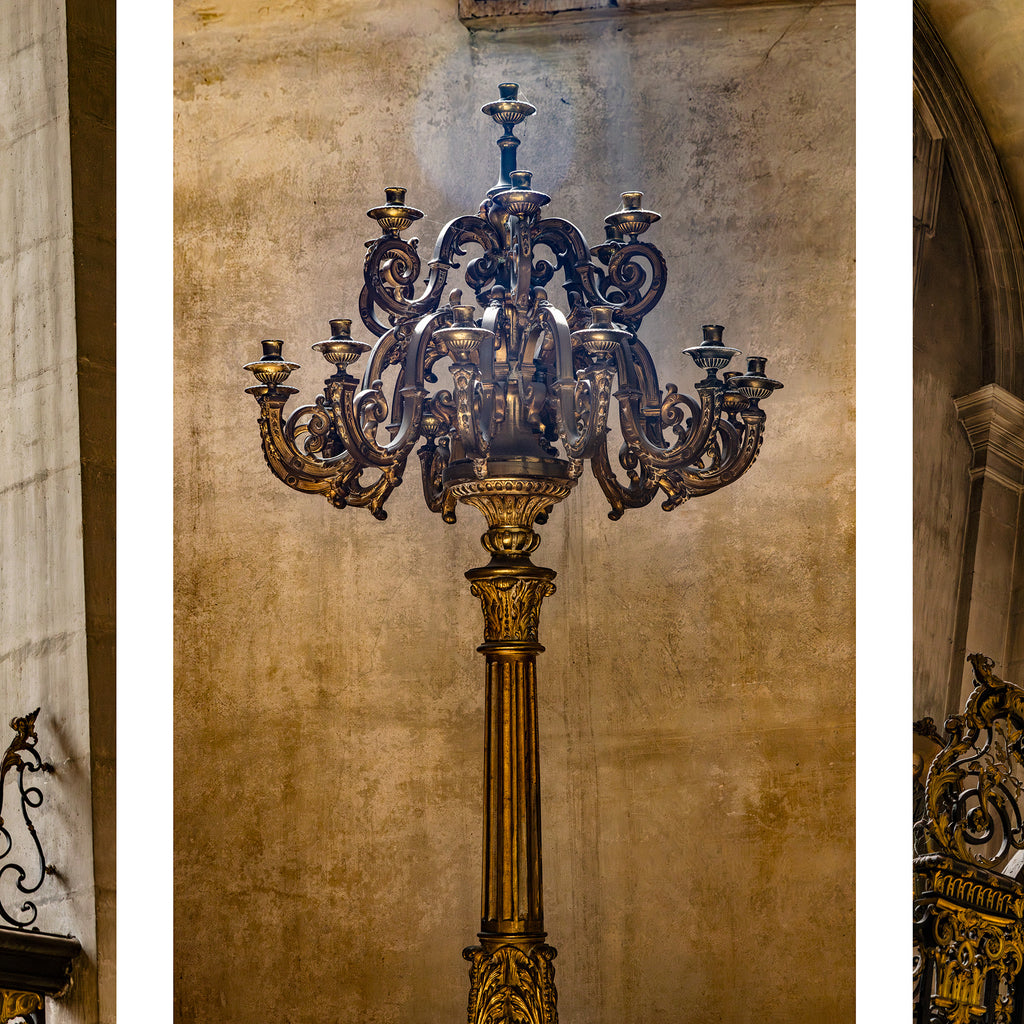 Nancy Cathedral - Triptych III, France
$241.00
A series of three photographs (Triptych) of Nancy Cathedral in Nancy, France. A Roman Catholic Cathedral - Cathedral of Our Lady of the Annunciation and St. Sigisbert was built in the 18th Century in the Baroque style. The vast interior of this Cathedral consists of magnificent architectural detail from vaulted ceilings and elaborate stone columns to ironwork of the finest quality.
Limited Edition Archival Inkjet Giclée Print.
Available in four sizes;
• 34cm x 67.3cm - 13 1/2" x 26 1/2" (Includes border) Edition of 25.
• 58cm x 113.5cm - 22 3/4" x 44 3/4" (Includes border) Edition of 20.
• 80cm x 158cm - 31 1/2" x 62" (Includes border) Edition of 15.
• 102cm x 202cm - 40" x 79 1/2" (Includes border) Edition of 10.
Print only, no frame included.
*This print is three images printed as seen, in a triptych format, on one piece of paper.
*The total number of prints included in a Limited Edition includes all sizes listed as available. For example, there may be 25 in one size and 10 in another, this means there are 35 prints in the edition.