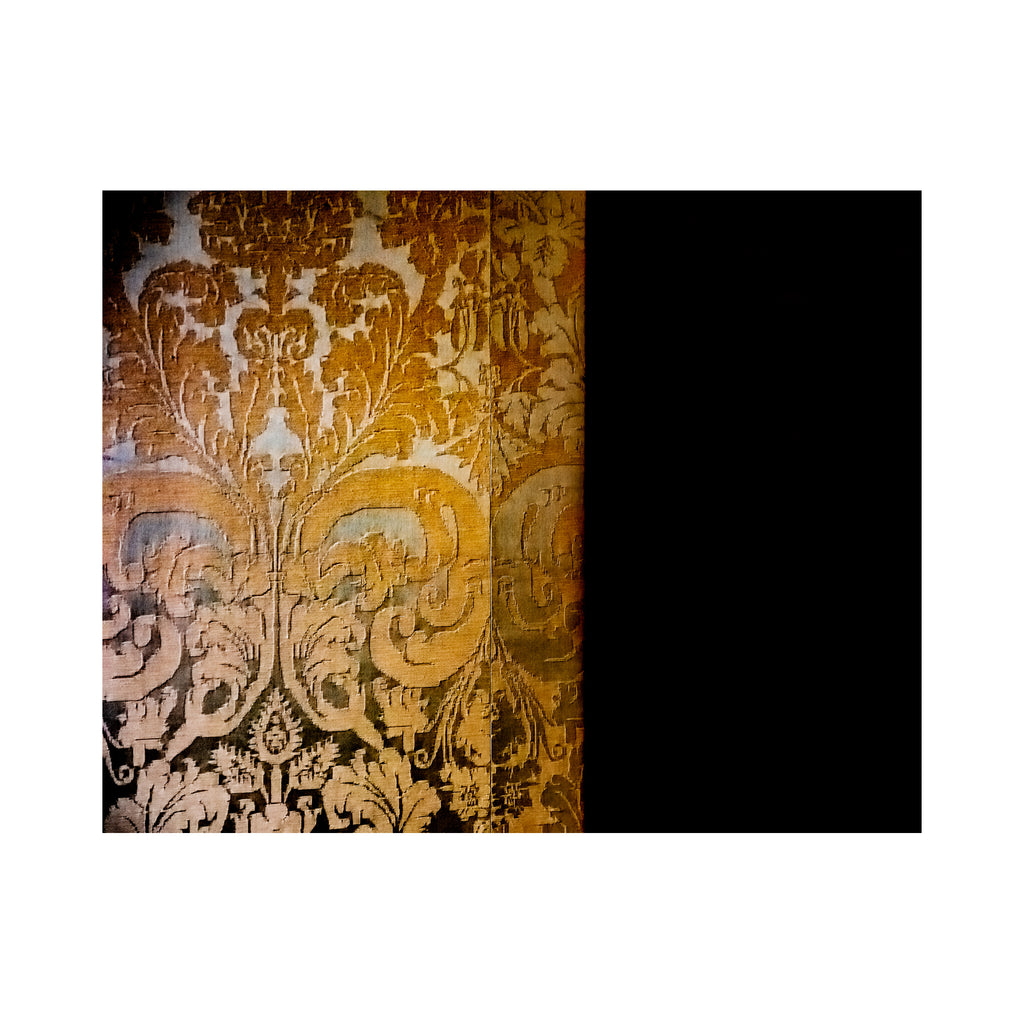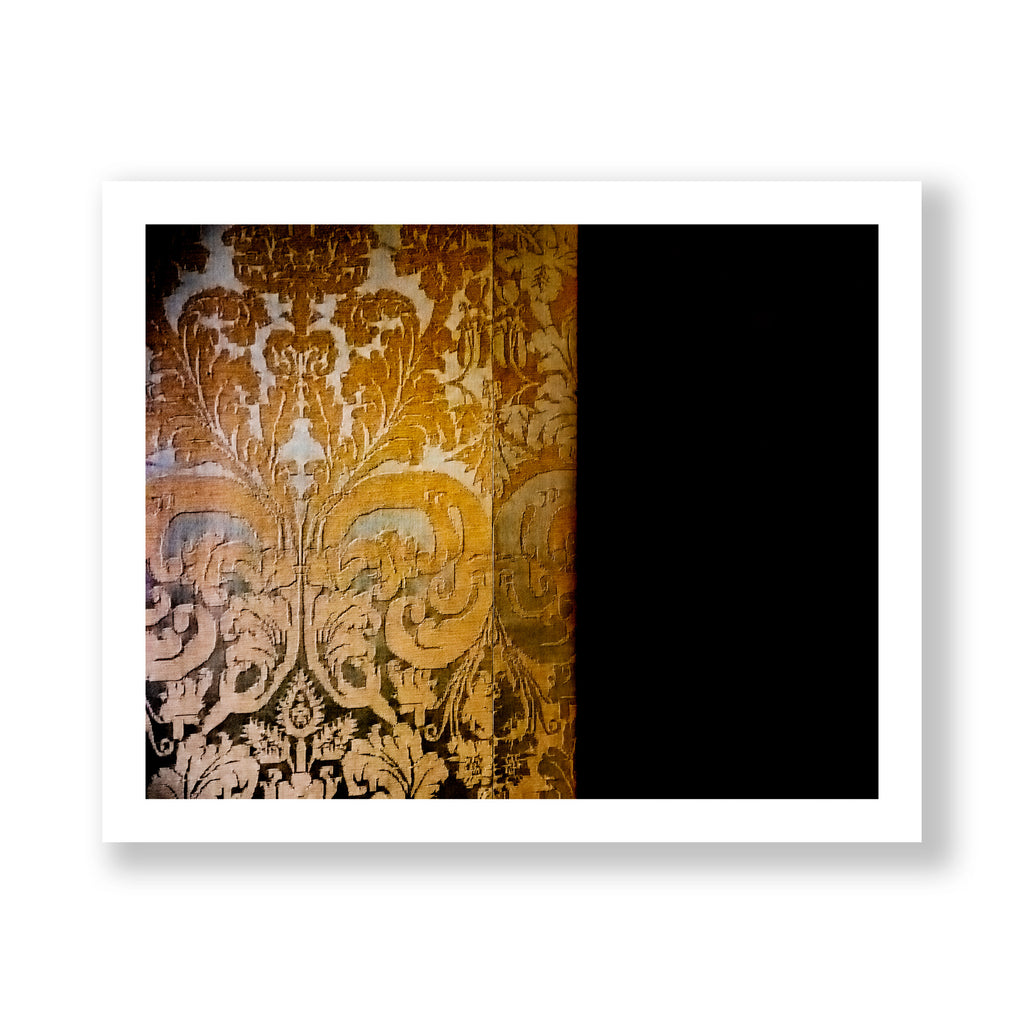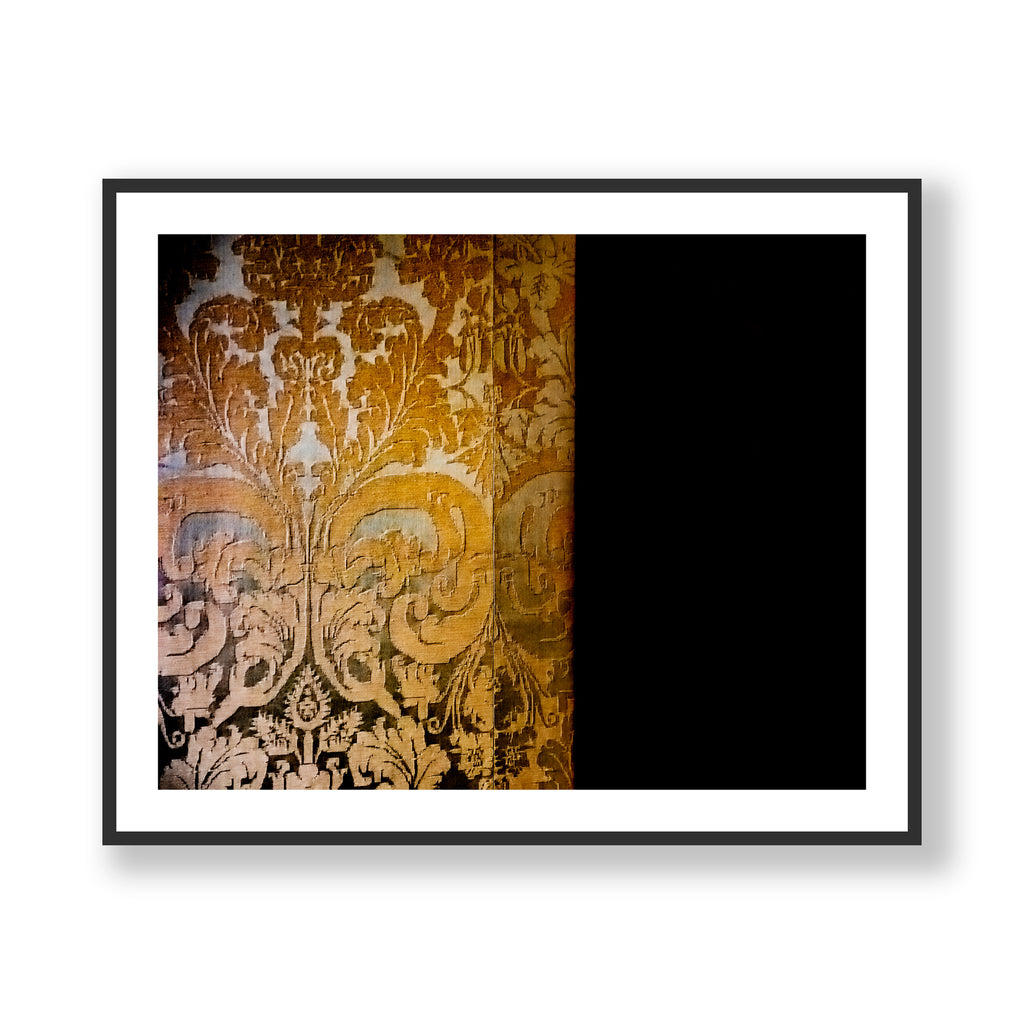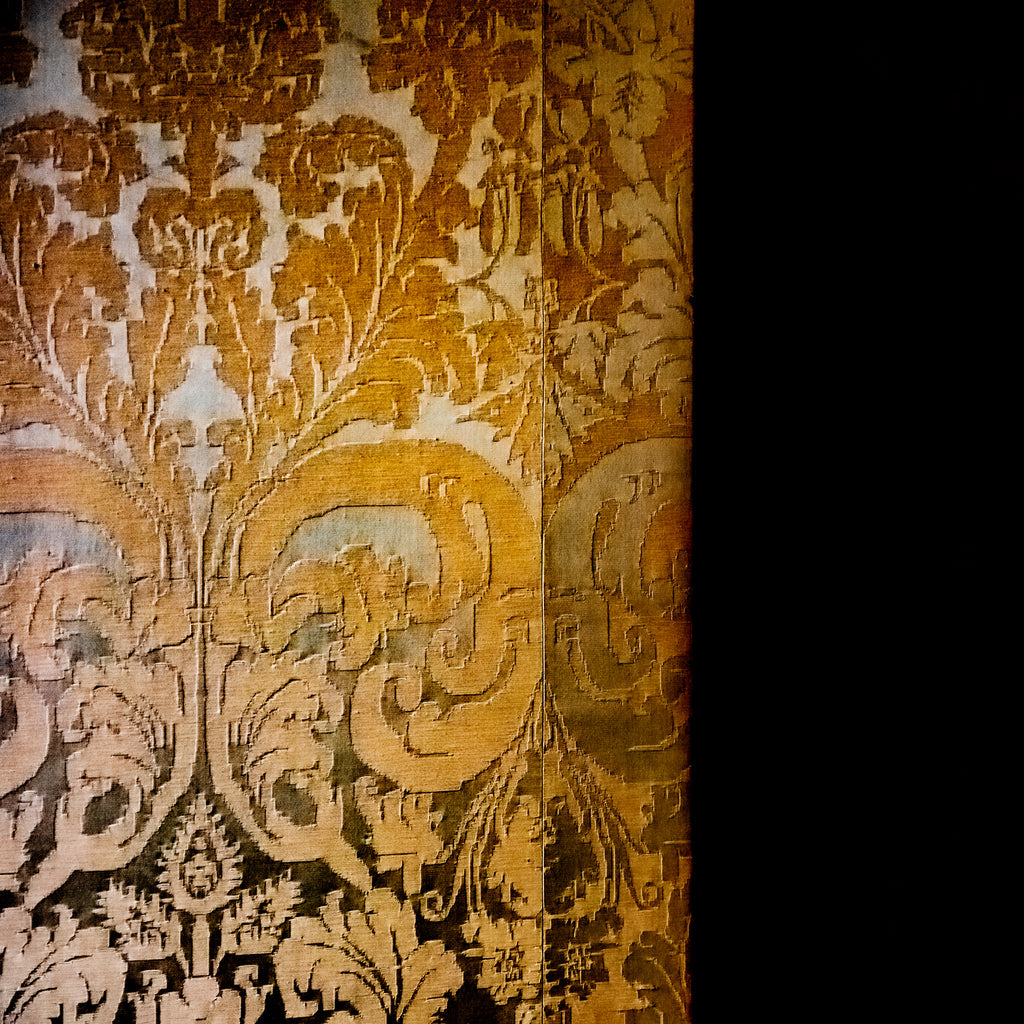 Damask, Chambord
$167.00
A section of antique flock damask, hand made fabric wallpaper in the magnificent Chateau Chambord, Loire Valley, France. On close inspection it seems that the larger section to the left looks like it was hung incorrectly, back to front, which could be referred to as a "Faux pas" or in other worlds, simply "Wabi-Sabi" as the Japanese would say... Nevertheless it is gorgeous!
Limited Edition Archival Inkjet Giclée Print.
Available in two sizes;
• 24cm x 29.5cm - 9 1/2" x 11 1/2" (Includes border) Edition of 15 plus 1 artists proof.
• 46cm x 57cm - 18" x 22 1/2" (Includes border) Edition of 10 plus 1 artists proof.
Print only, no frame included.
*The total number of prints included in a Limited Edition includes all sizes listed as available. For example, there may be 25 in one size and 10 in another, this means there are 35 prints in the edition.