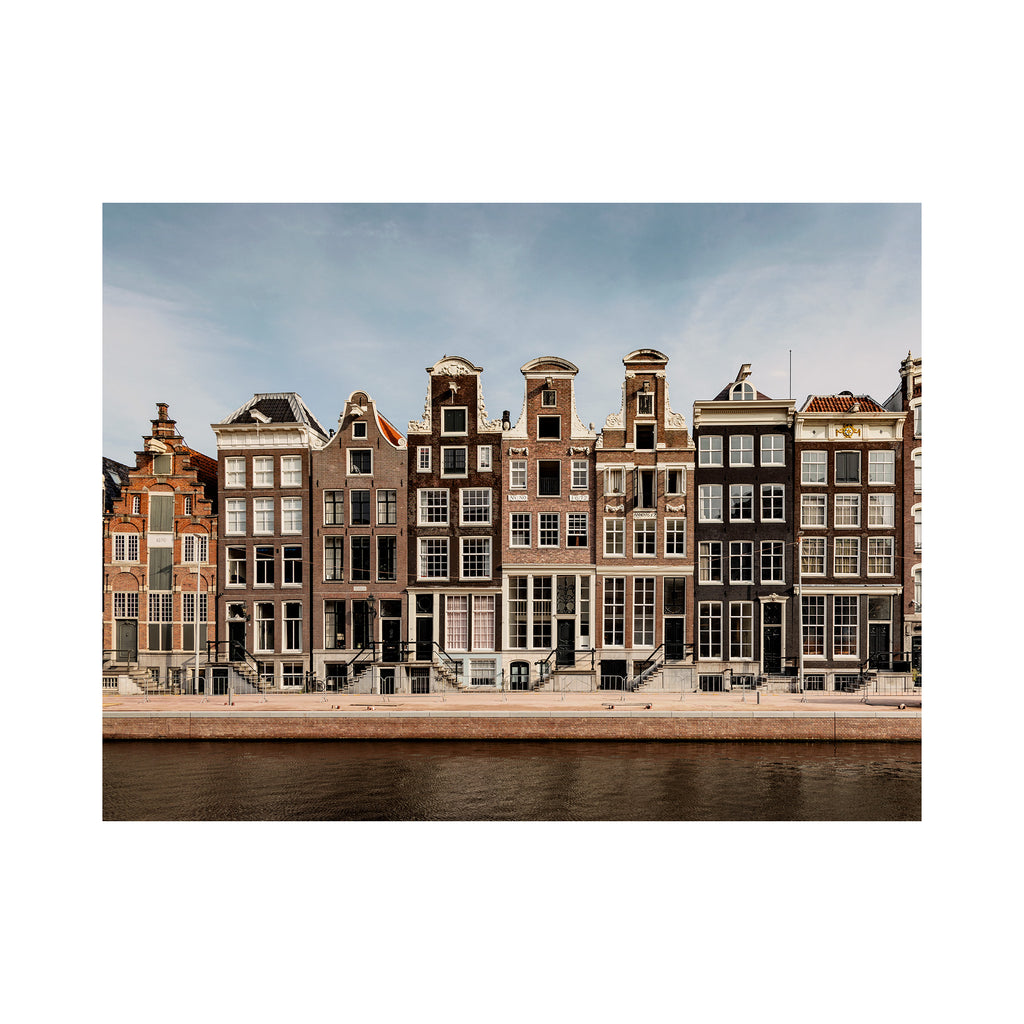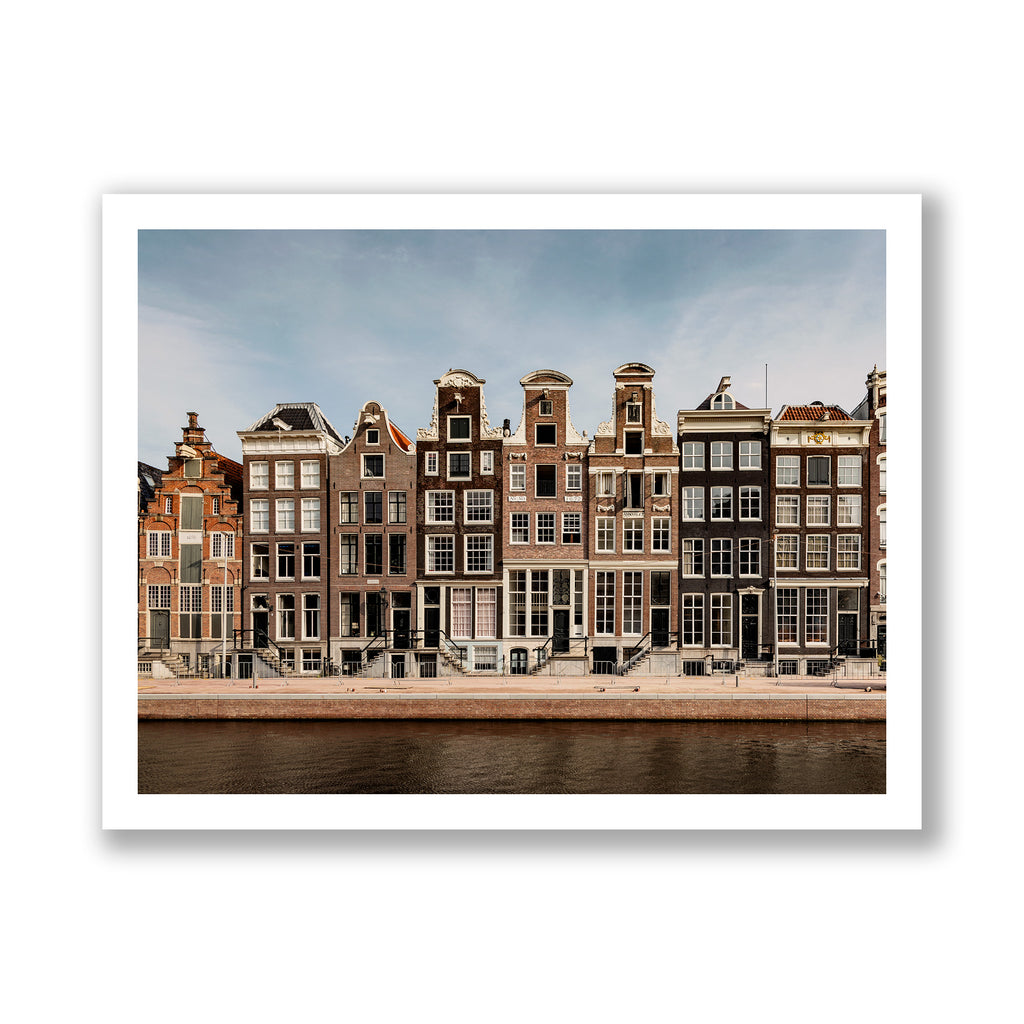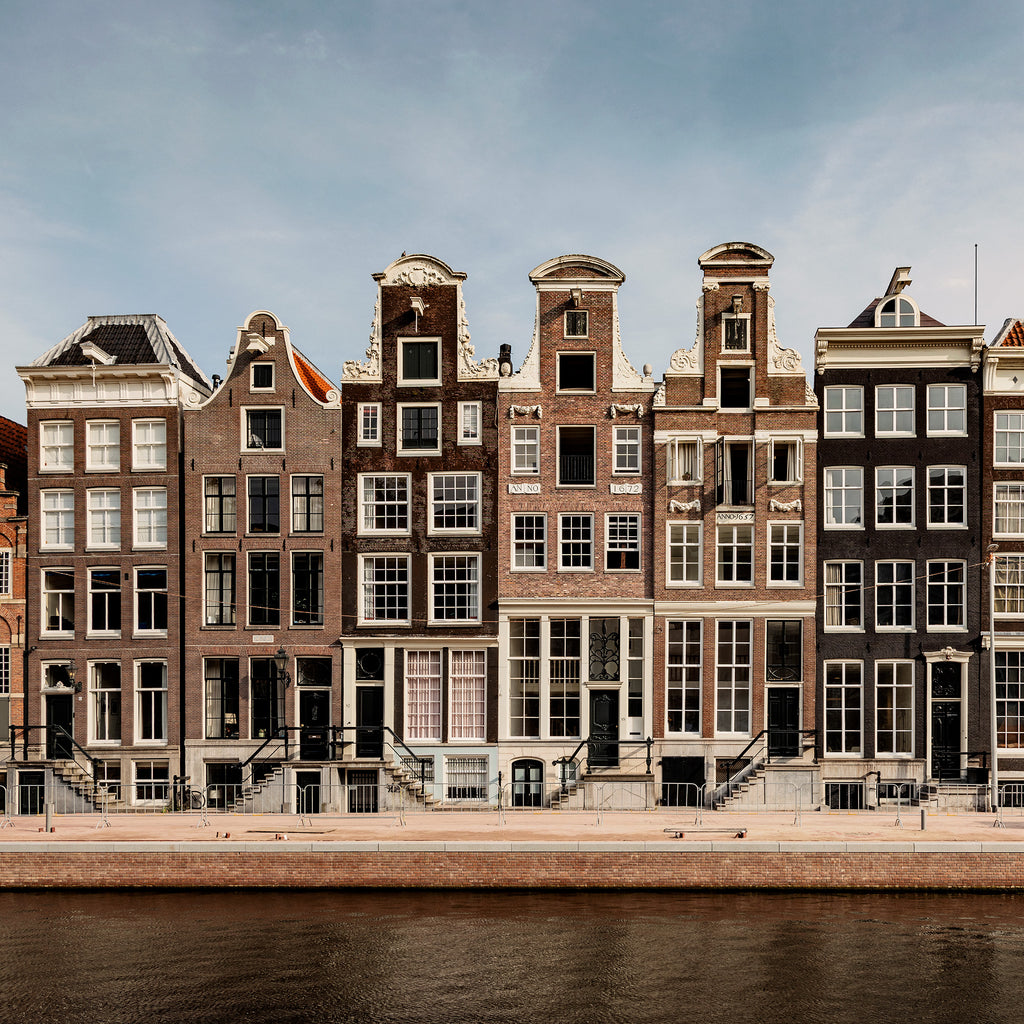 Amsterdam III - Herengracht
$162.00
Architectural photograph of the one of the oldest streets/canals in Amsterdam, the Netherlands. Herengracht was one of the first canals to be dug in Amsterdam and still today is amongst the most expensive stretches of residential housing in Amsterdam - a prestigious address.
The most unusual element in this image is that the roadway is undergoing a considerable refurbishment. The street has been resurfaced, the canal wall has been cleaned, all street furniture gone and most surprisingly the trees that have been here for many years have been removed. This provides a brief but unique view, unhindered by cars, bicycles etc. It is a reminder of how it once looked as can be seen in a wonderful painting entitled - View of the Golden Bend in the Herengracht by Gerrit Berckheyde. The streets are empty with the exception of building materials.
Limited Edition Archival Inkjet Giclée Print.

Available in four sizes;
• 24cm x 30cm - 9 1/2" x 12" (Includes border) Limited Edition of 25.
• 46cm x 59cm - 18" x 23 1/4" (Includes border) Limited Edition of 20.
• 68cm x 87.5cm - 26 3/4" x 34 1/2" (Includes border) Limited Edition of 15.
• 90cm x 116cm - 35 1/2" x 45 1/2" (Includes border) Limited Edition of 10.
Print only, no frame included.
*The total number of prints included in a Limited Edition includes all sizes listed as available. For example, there may be 25 in one size and 10 in another, this means there are 35 prints in the edition.