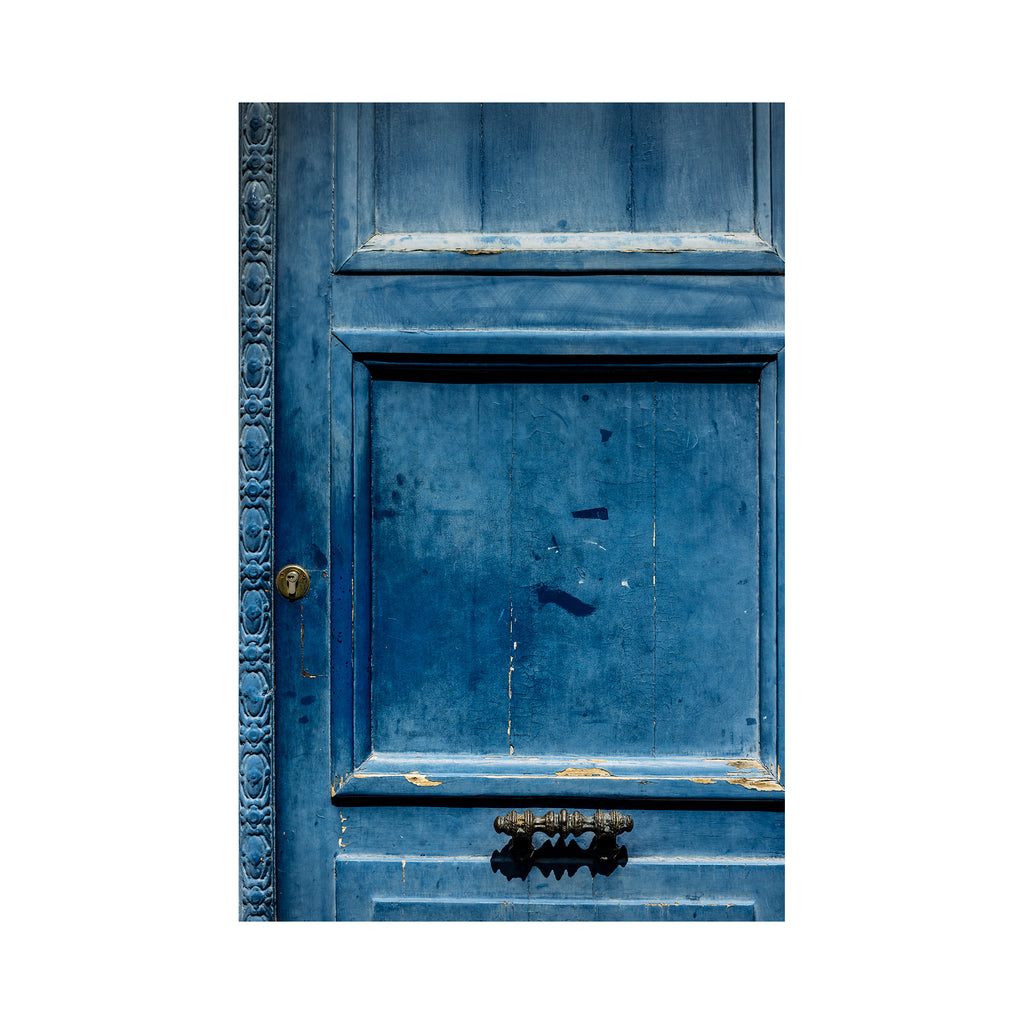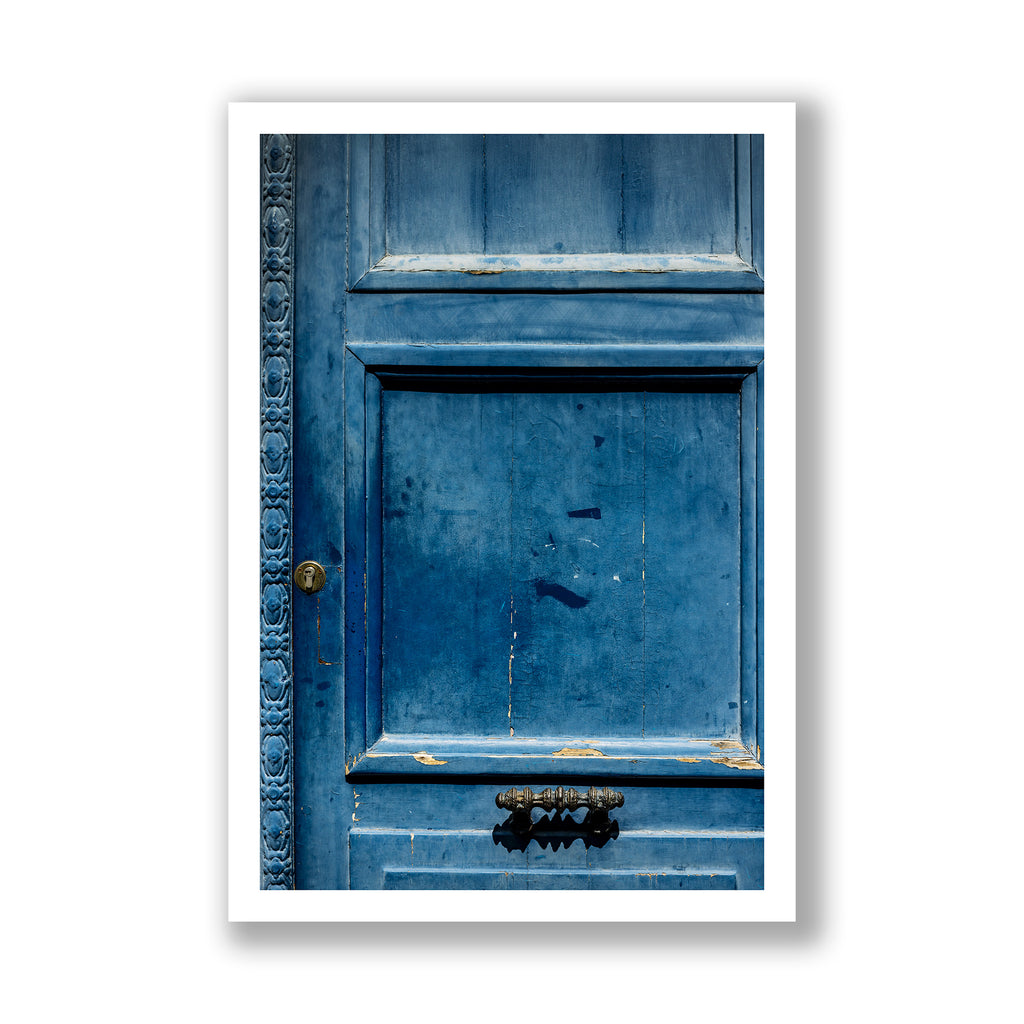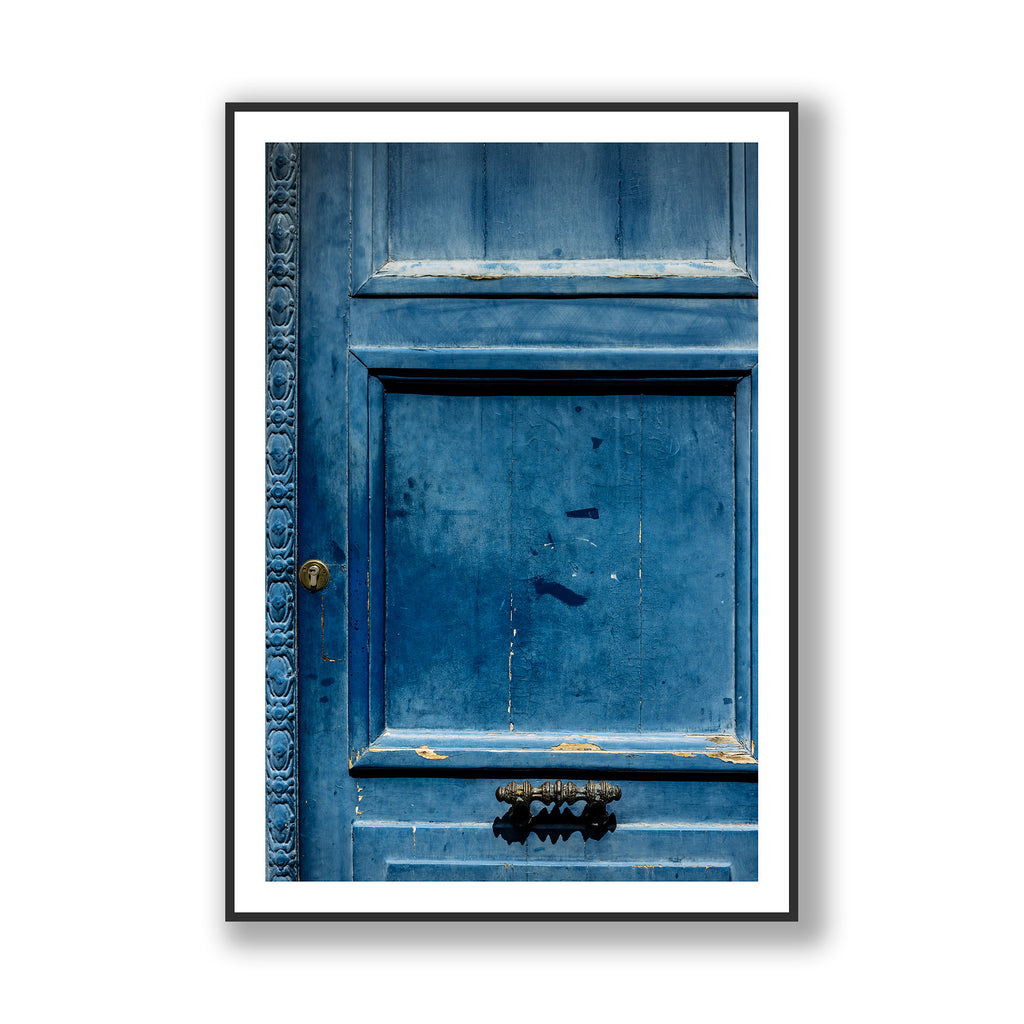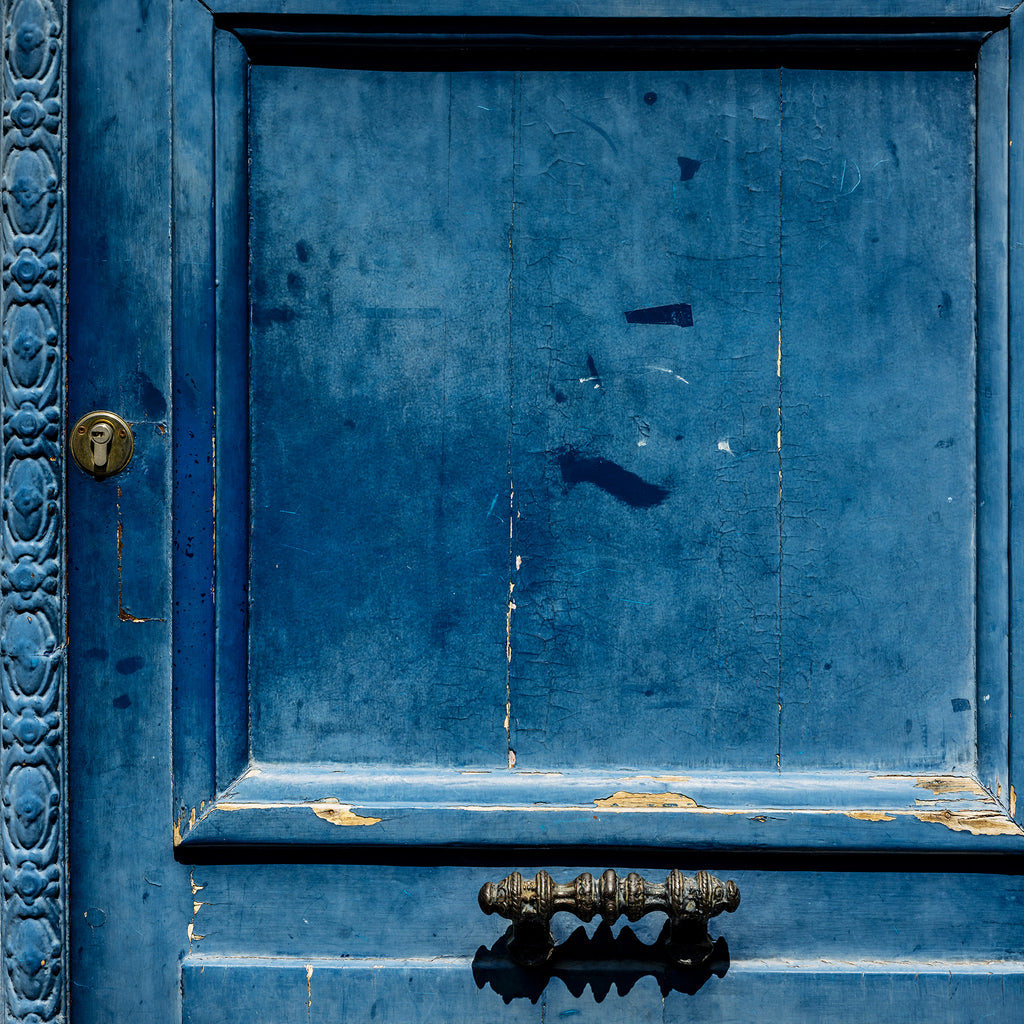 La Porte Bleue
$105.00
Blue, the worlds favourite colour. Trust, loyalty and security have long been associated with the colour blue and it is used extensively in art, business and any application where a comfortable mood/feeling is sought. This photograph taken in Nancy, France, depicts an almost perfect blue. There are elements of all the hues that contribute - magenta, cyan etc, combined with a decorative moulding, an ironwork handle, shadow, light and a time worn patina, giving this door an understated beauty.

Limited Edition Archival Inkjet Giclée Print.
Available in four sizes;
• 21cm x 30cm - A4 8 1/4" x 11 3/4" (Includes border) Edition of 25.
• 48cm x 68cm - 19 3/4" x 27 1/2" (Includes border) Edition of 20.
• 70cm x 100cm - 27 1/2" x 39 1/2" (Includes border) Edition of 15.
• 90cm x 130cm - 35 1/2" x 51" (Includes border) Edition of 10.
Print only, no frame included.
*The total number of prints included in a Limited Edition includes all sizes listed as available. For example, there may be 25 in one size and 10 in another, this means there are 35 prints in the edition.