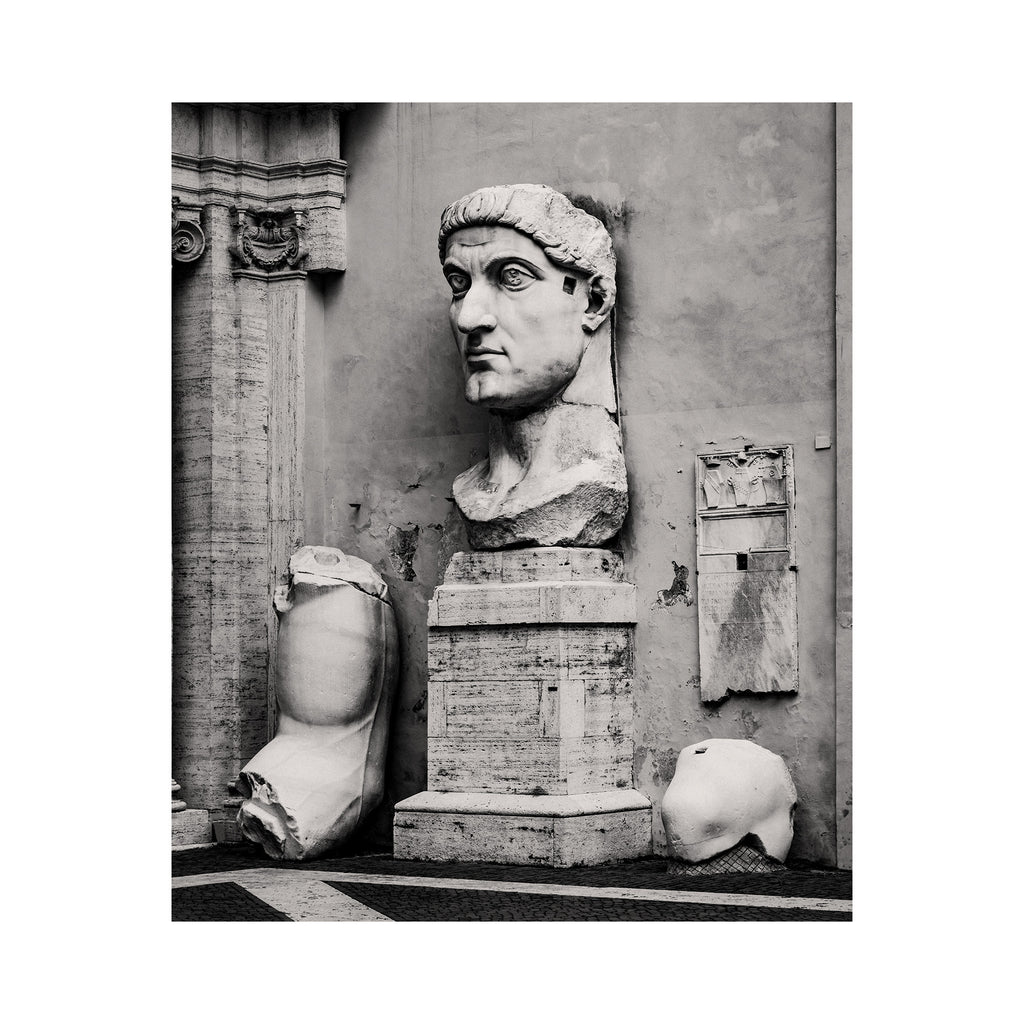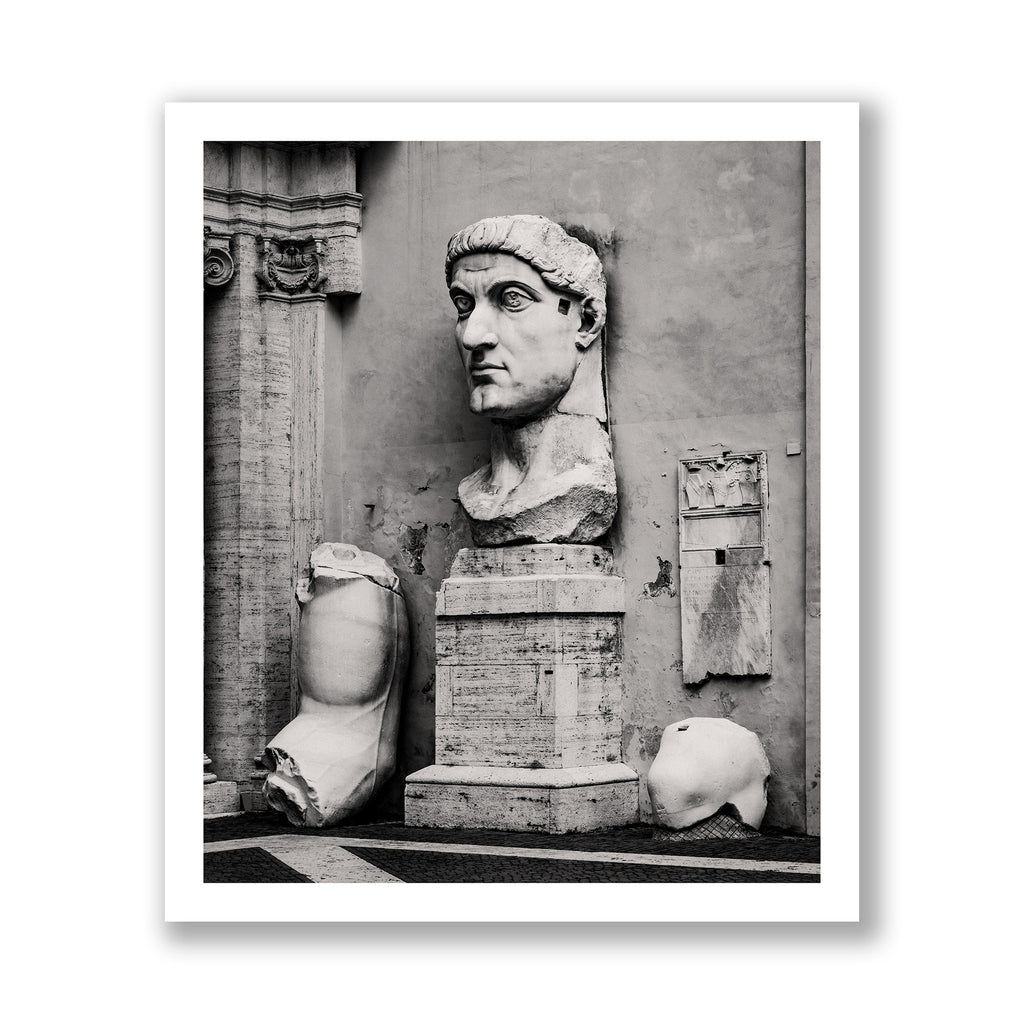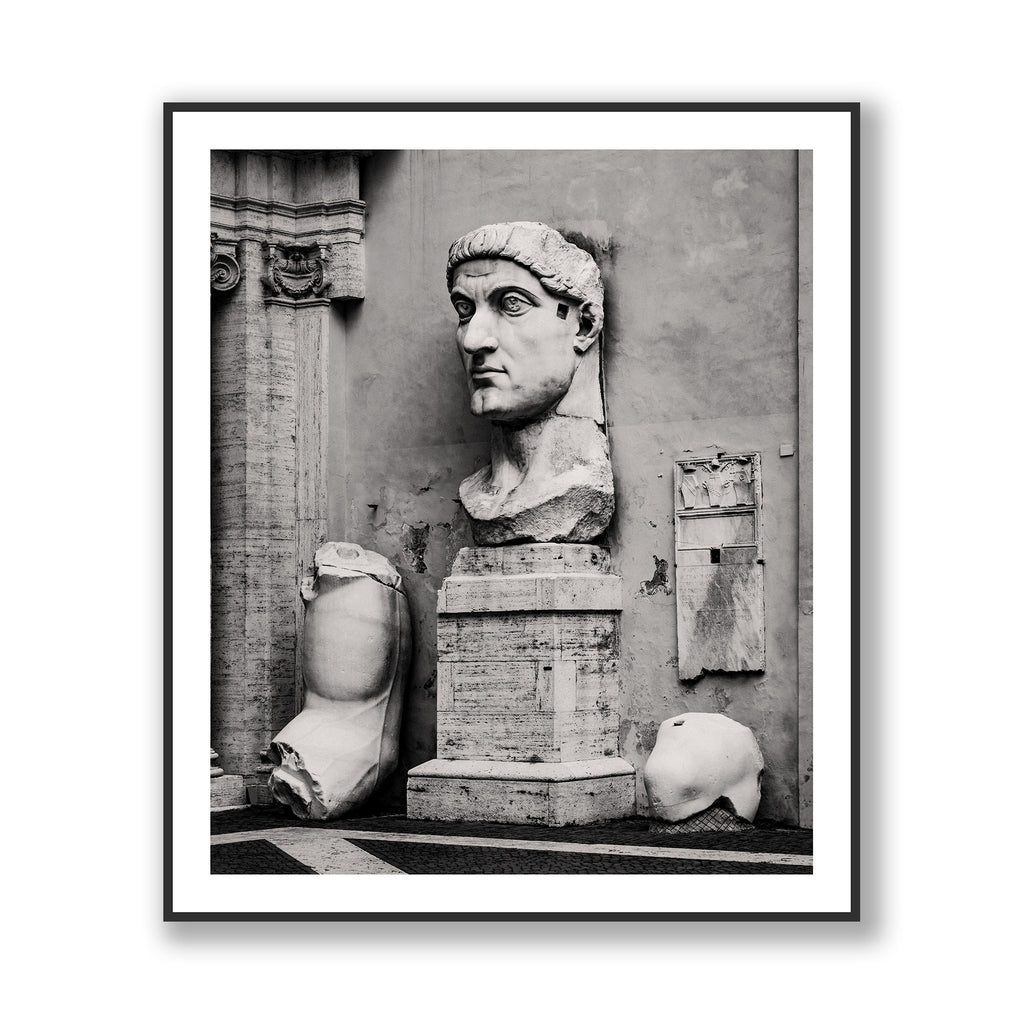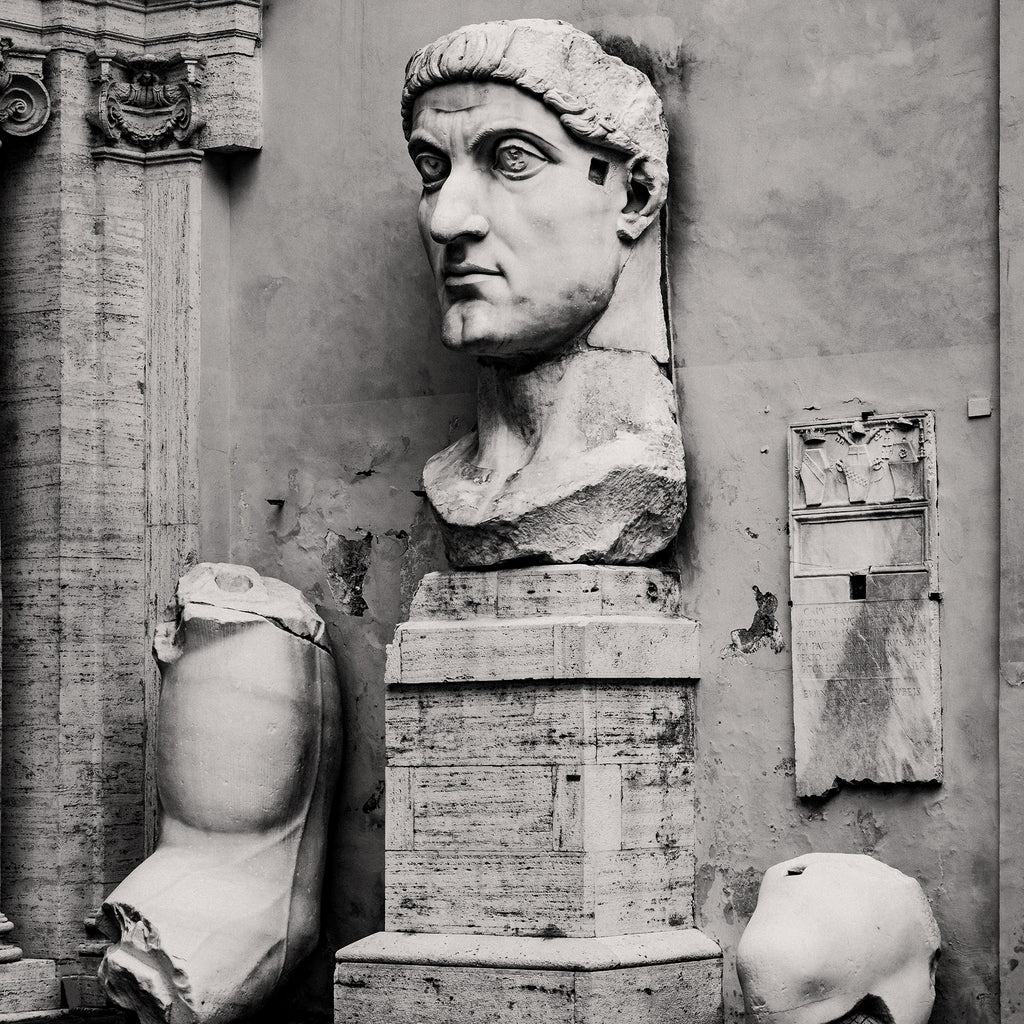 Constantine the Great - Profile II, Rome MMXXIII
$241.00
A black and white photograph of Constantine the Great, the beautiful, elegant, oversized sculpted head, in profile of the Roman Emperor Constantine I situated in the courtyard of the Capitoline Museum in Rome, Italy. This photograph was taken in 2023, an update from a previous version. The courtyard is open to the elements and suffers the weather accordingly. The plastered wall is often reworked and freshly painted.
Limited Edition Archival Inkjet Giclée Print.

Available in three sizes;
• 48cm x 56cm - 19" x 22" (Includes border) Edition of 20.
• 70cm x 82cm - 27 1/2" x 32 1/4" (Includes border) Edition of 15.
• 90cm x 106.2cm - 35 1/2" x 42" (Includes border) Edition of 10.
Print only, no frame included.
*The total number of prints included in a Limited Edition includes all sizes listed as available. For example, there may be 25 in one size and 10 in another, this means there are 35 prints in the edition.