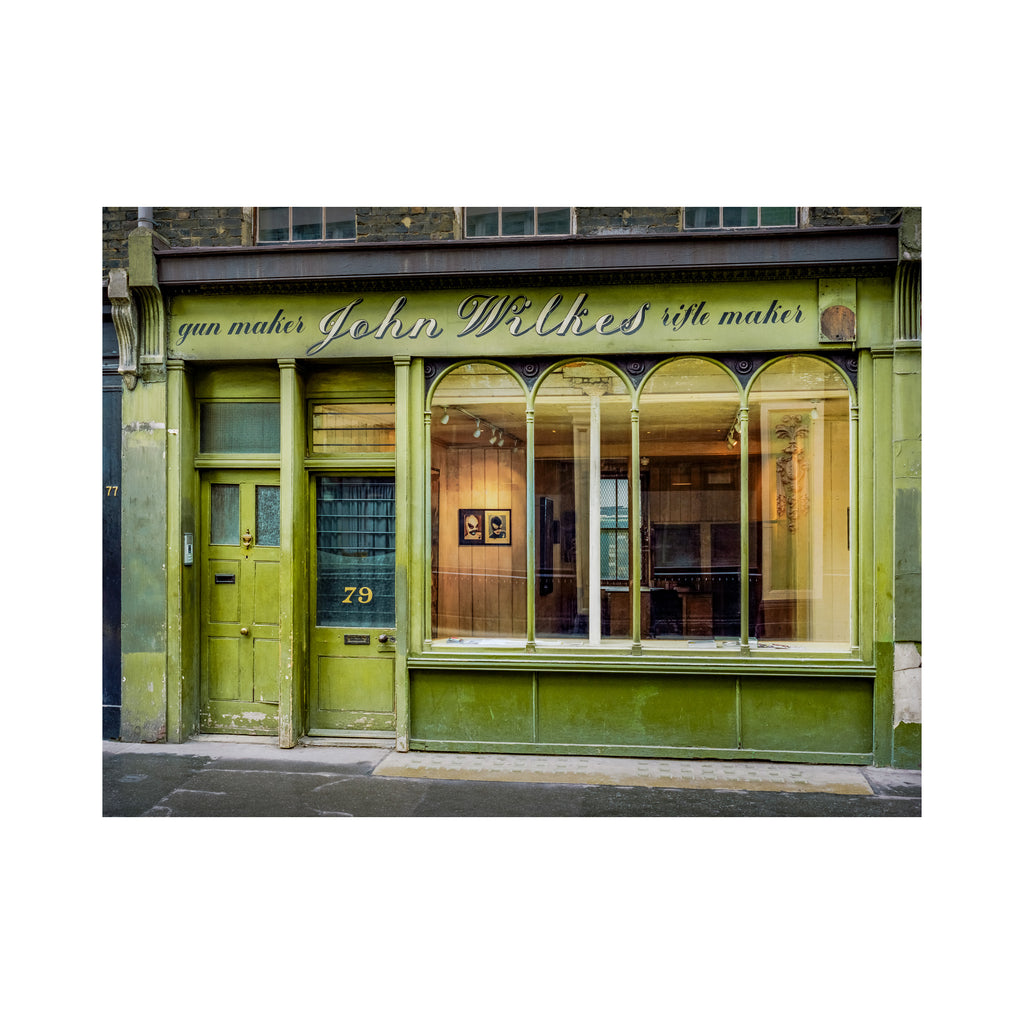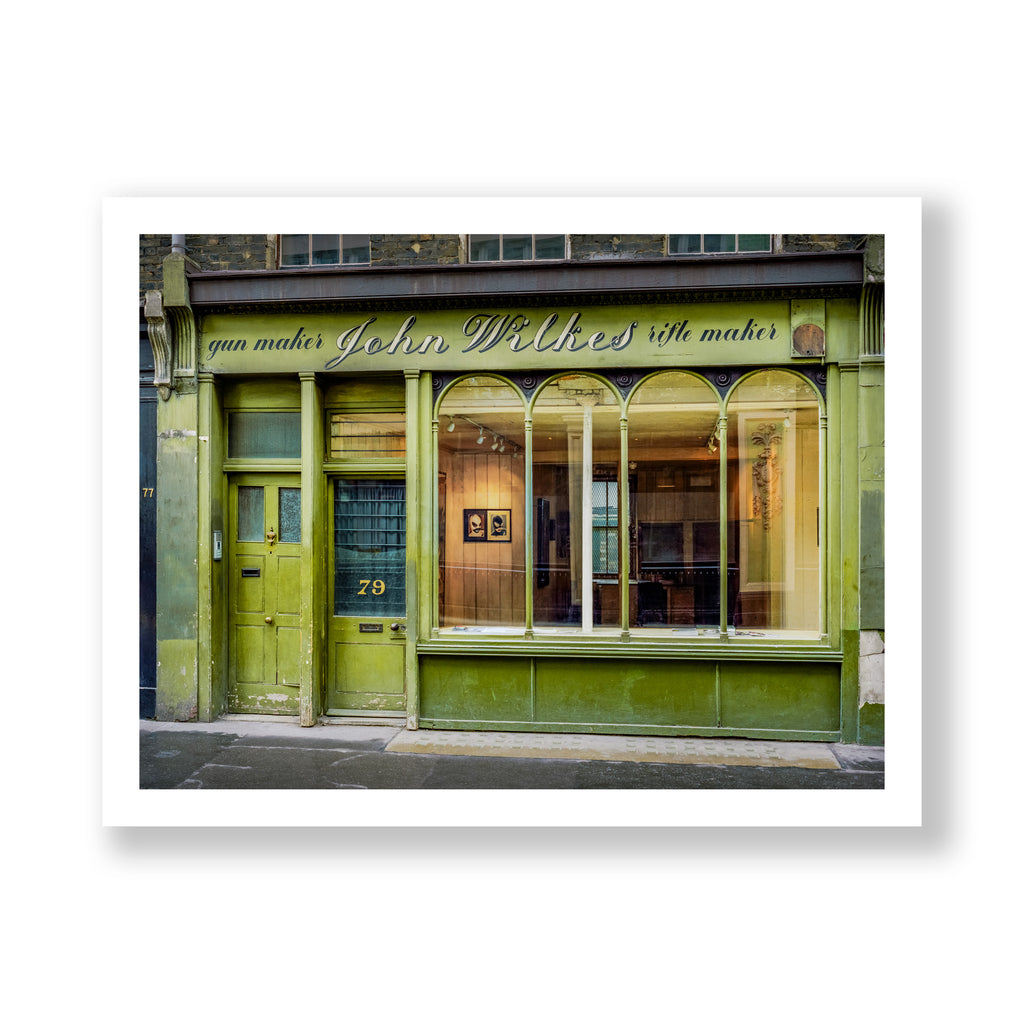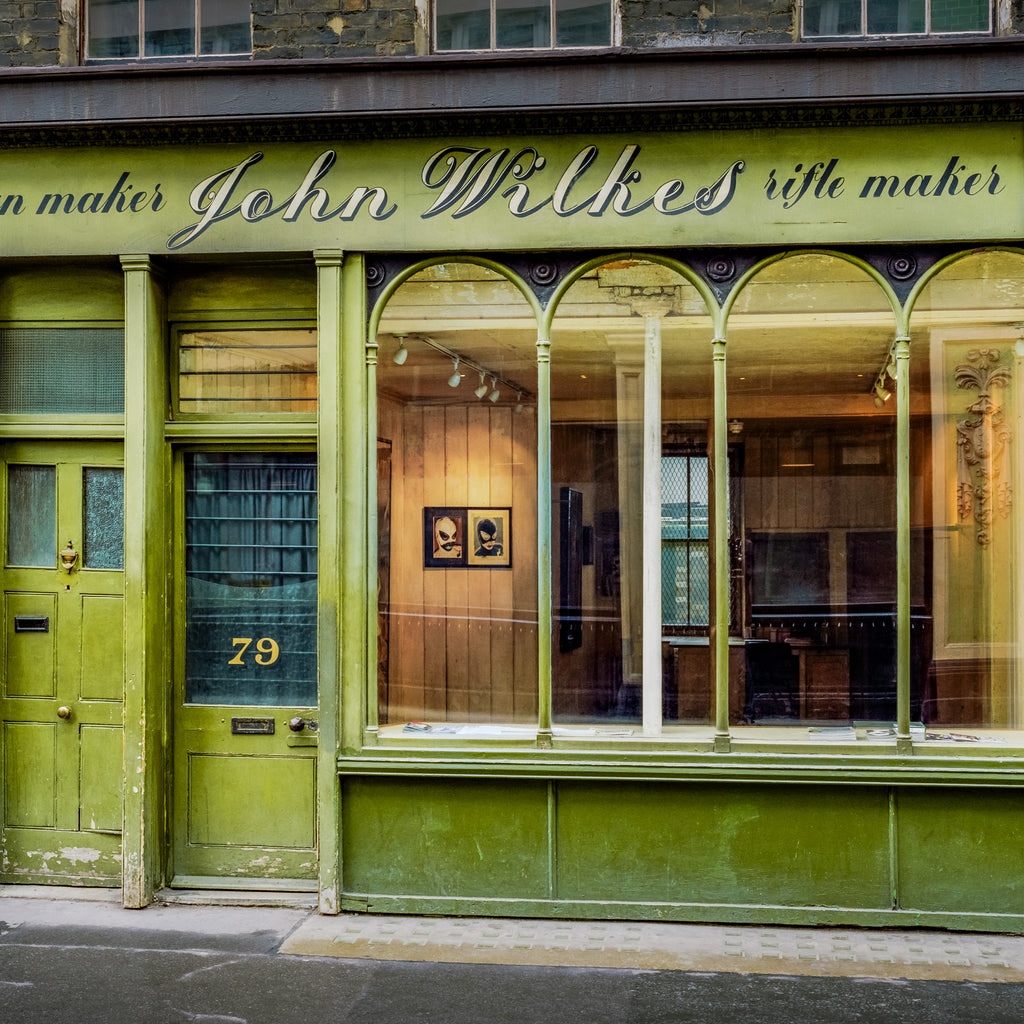 Riflemaker
$611.00
John Wilkes, gun maker and rifle maker shopfront in Beak Street, Soho, central London.
This beautiful, ageing, untouched shopfront in central London once home to a gun and rifle maker is now home to a contemporary art gallery simply named "Riflemaker".
The painter Canaletto lived for three years at number 41 Beak Street (1749-1752).

Archival Inkjet Print (Giclée) made on Matte Photo Rag paper.
Available in two sizes;
• 70cm x 90.5cm - 27 1/2" x 35 1/2" (Includes border) Edition of 15.
• 102cm x 133cm - 40" x 52 1/4" (Includes border) Edition of 10.
Print only, no frame included.
*The total number of prints included in a Limited Edition includes all sizes listed as available. For example, there may be 25 in one size and 10 in another, this means there are 35 prints in the edition.