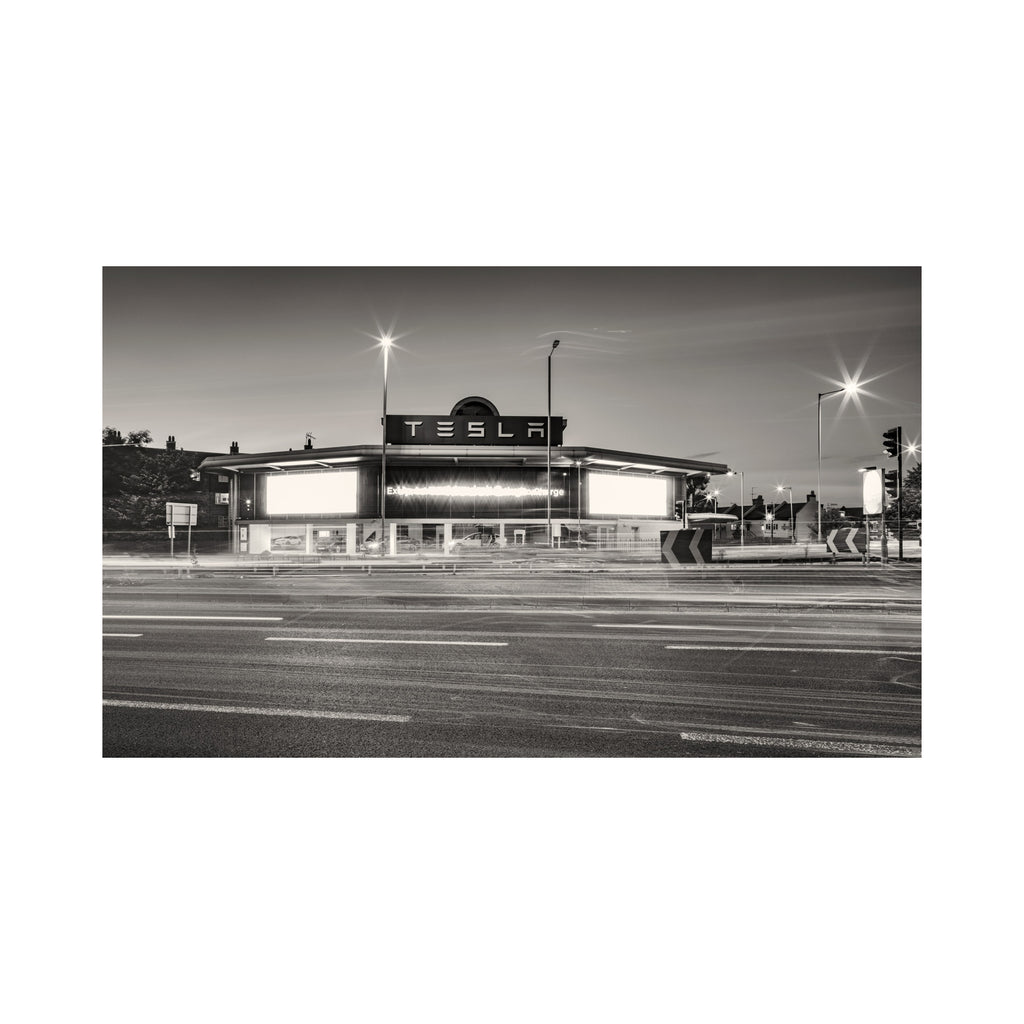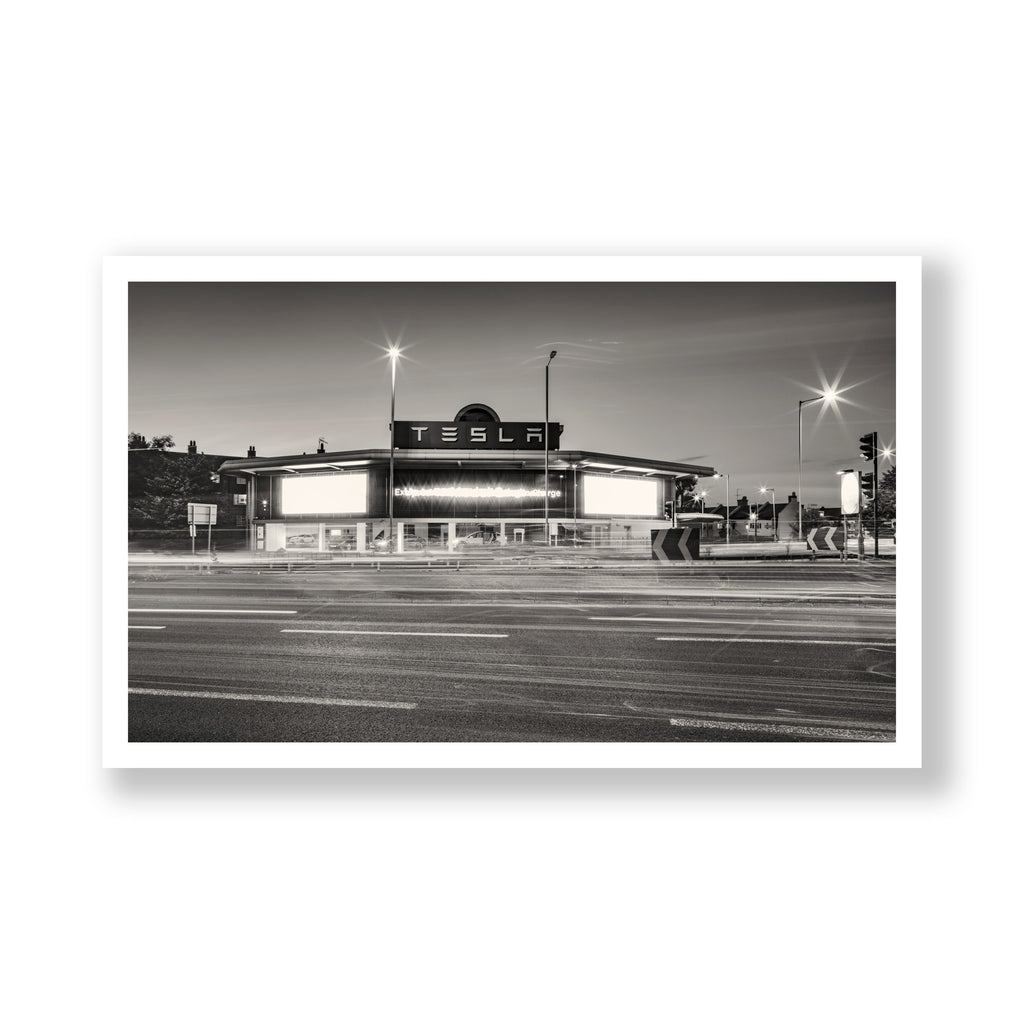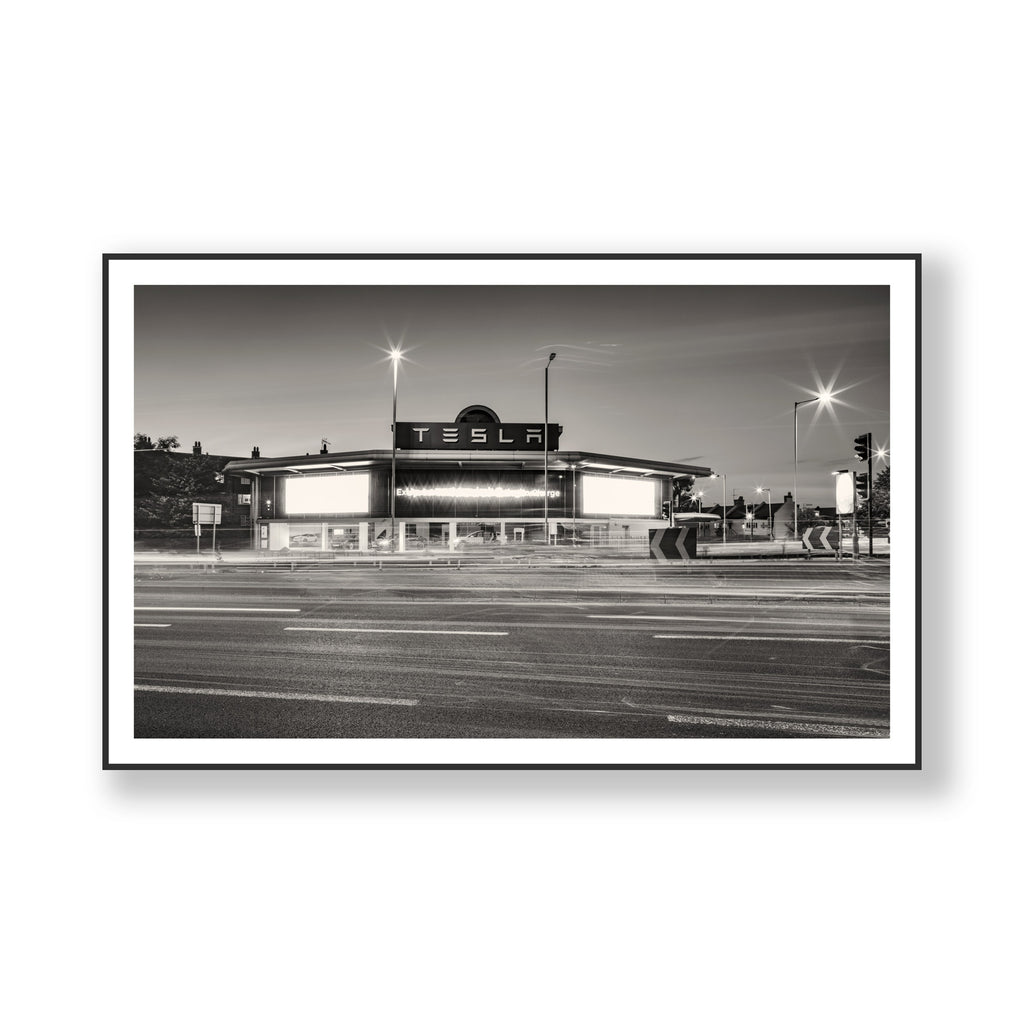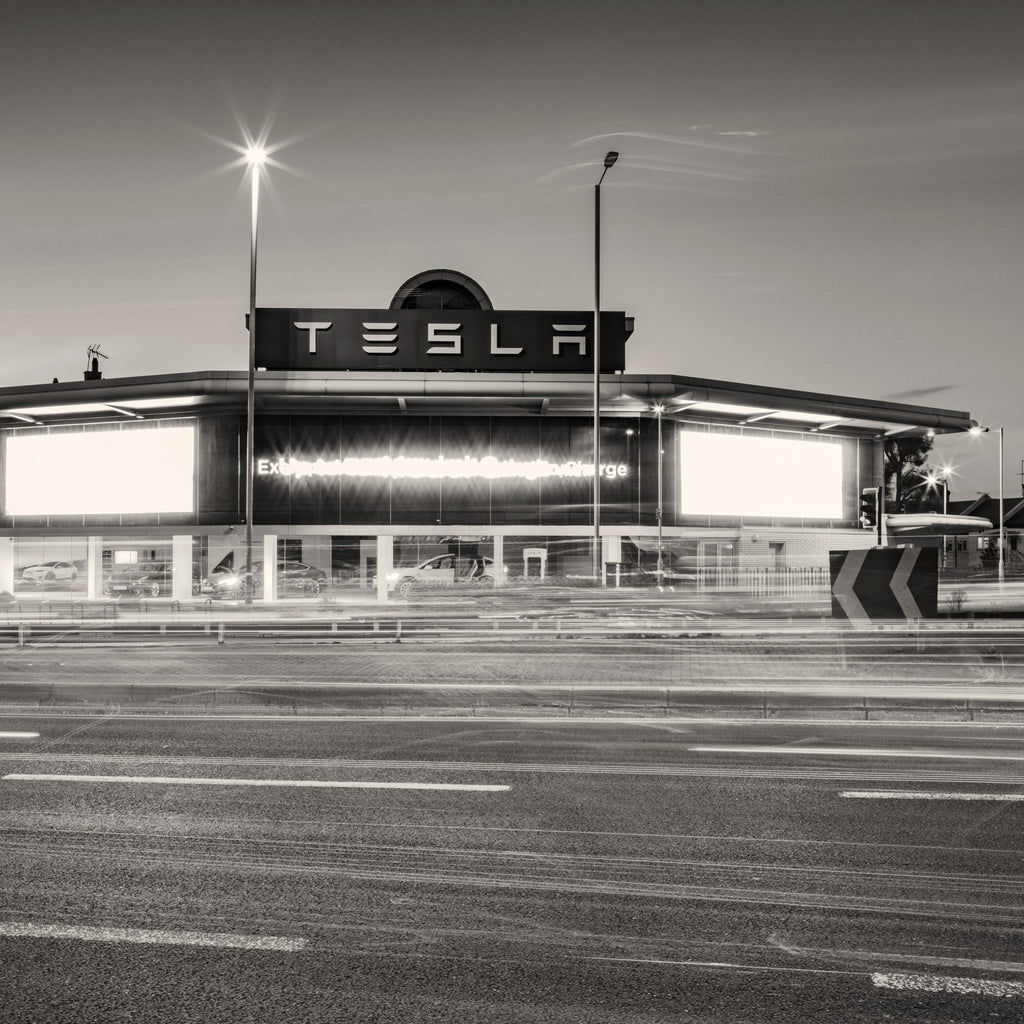 Tesla : London
$401.00
Night time photograph of the Tesla Showroom at Hogarth Roundabout in West London, UK. A long exposure at night highlights the electric theme with echoes of Sugimoto's Cinema photographs...

Limited Edition Archival Inkjet Giclée Print.

Available in two sizes;
• 58cm x 91.3cm - 23" x 36" (Includes border) Edition of 25.
• 100cm x 160cm - 39 1/4" x 63" (Includes border) Edition of 15.

Print only, no frame included.
*The total number of prints included in a Limited Edition includes all sizes listed as available. For example, there may be 25 in one size and 10 in another, this means there are 35 prints in the edition.